Classic Collection
Alexandrion 5 Stars
Great stories are full of courage,
Full of commitment,
Full of wisdom,
Full of mastery.
Greatness is all around us.
and it deserves to be celebrated every day.
Alexandrion – everyday Greatness!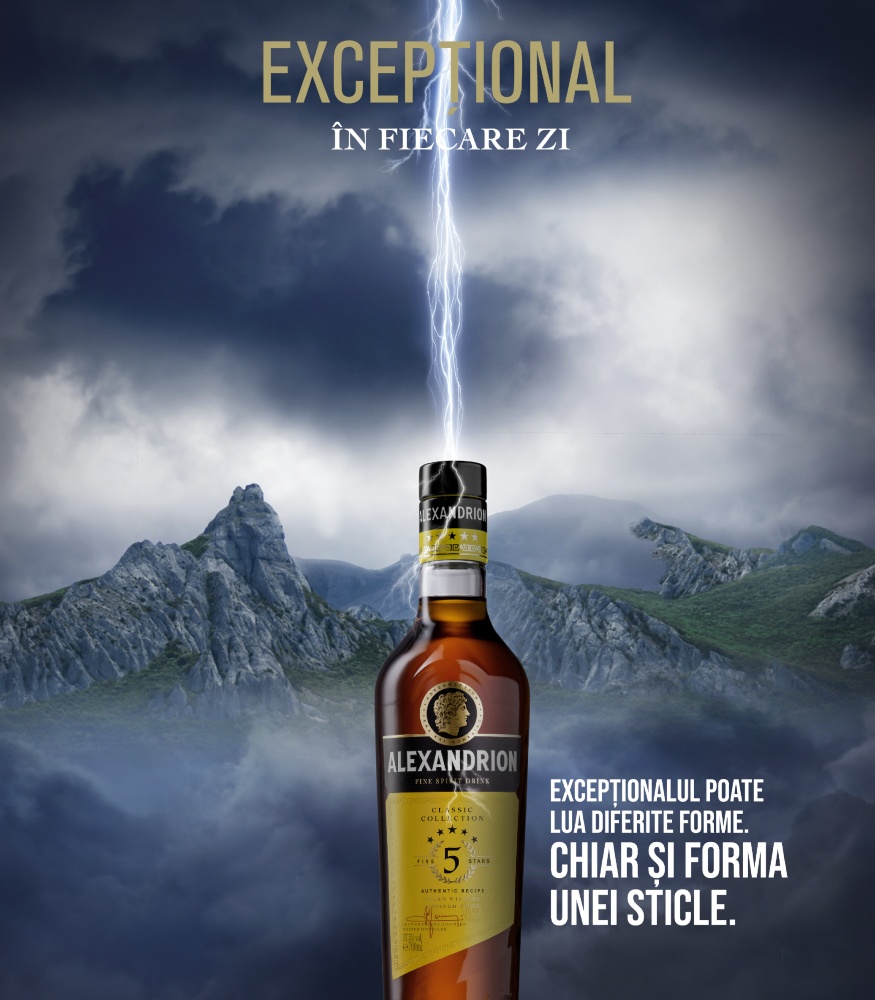 ALEXANDRION
"EVERYDAY GREATNESS"
The new campaign for Alexandrion is communicating that life is not only made up by the few special moments of "greatness" in our lives.
'Life is the sum of hundreds of thousands of "everyday" micro-moments.
It is the way we live those thousands of micro moments that define how great we really are.
TASTING NOTES
Color: Amber
Nose: Sweet and pleasant smell of ripe grapes with strong hints of licorice.
Palate: A pleasant fruity bouquet with subtle woody notes reminiscent of delicate Mediterranean flavours.
Finish: Fruity with notes of vanilla.
ABV: 37.5%
ENERGY VALUE: 66,4kcal/30ml serving
SKU's: 1,75L, 1L, 0,7L, 0,5L, 0,2L, 0,10L, 0,05L
PERFECT SERVES
Discover Alexandrion 5* refined taste in refreshing cocktails or long drinks with tonic, your favorite juice or any mixer of your choice, on ice or neat.
Gallery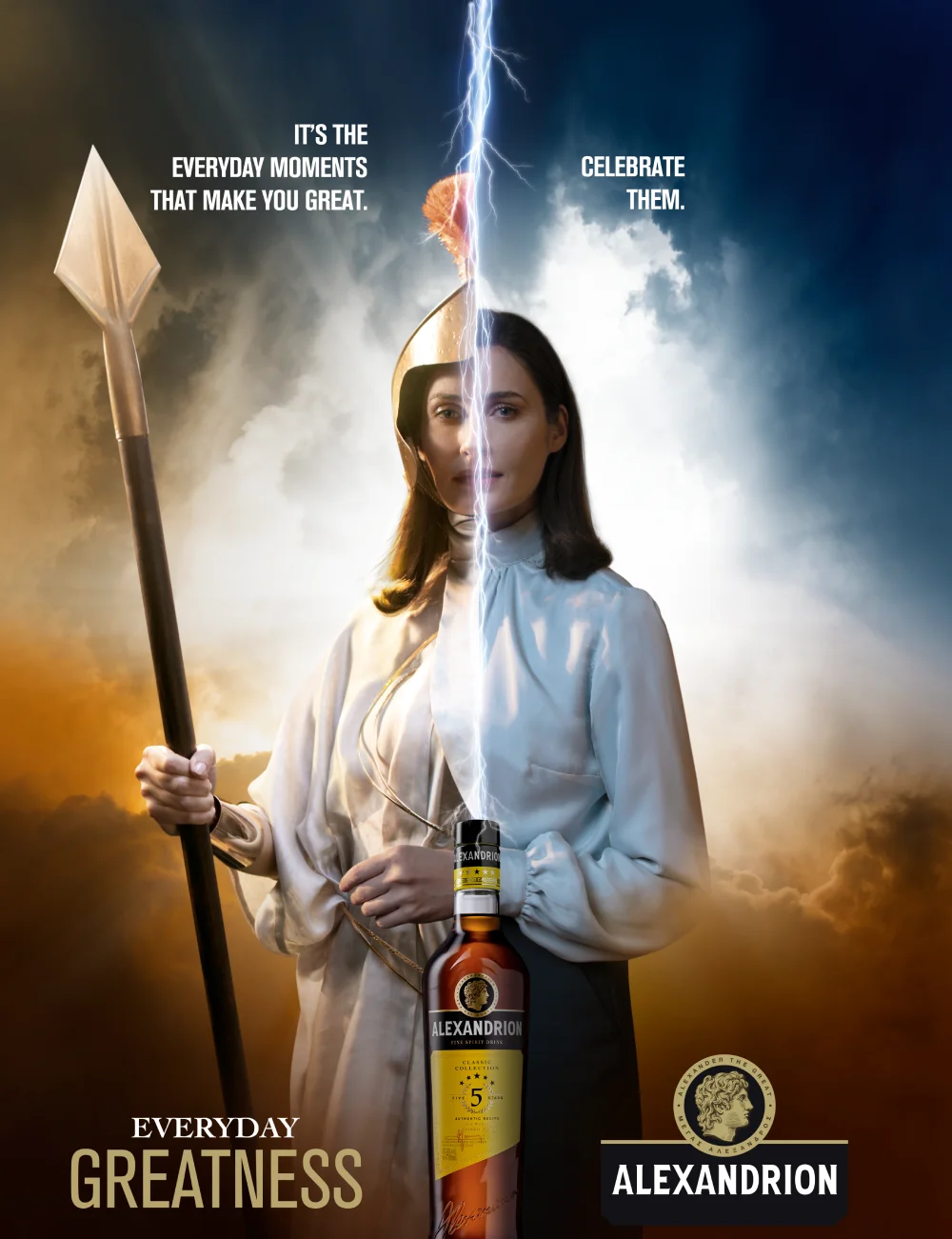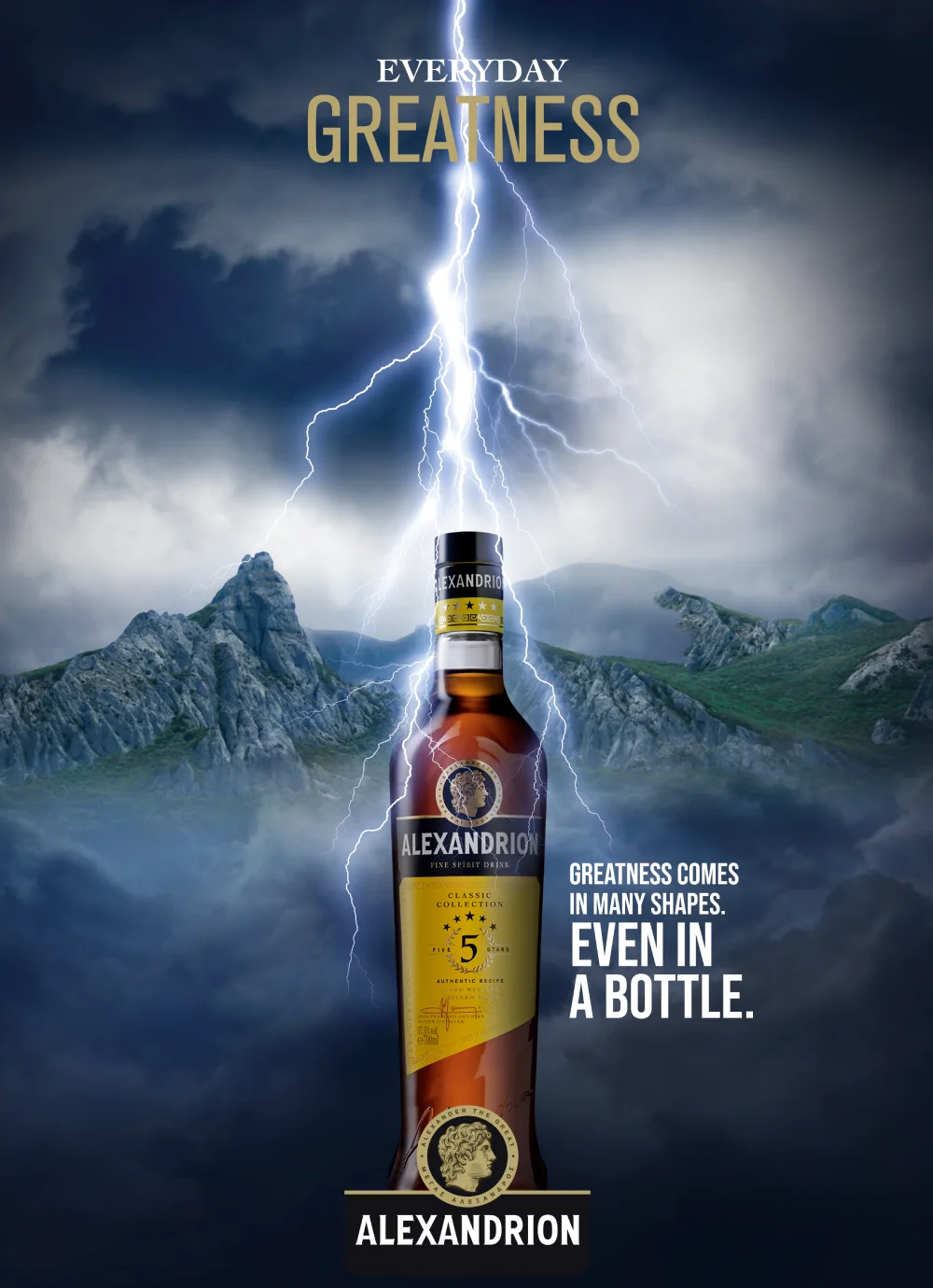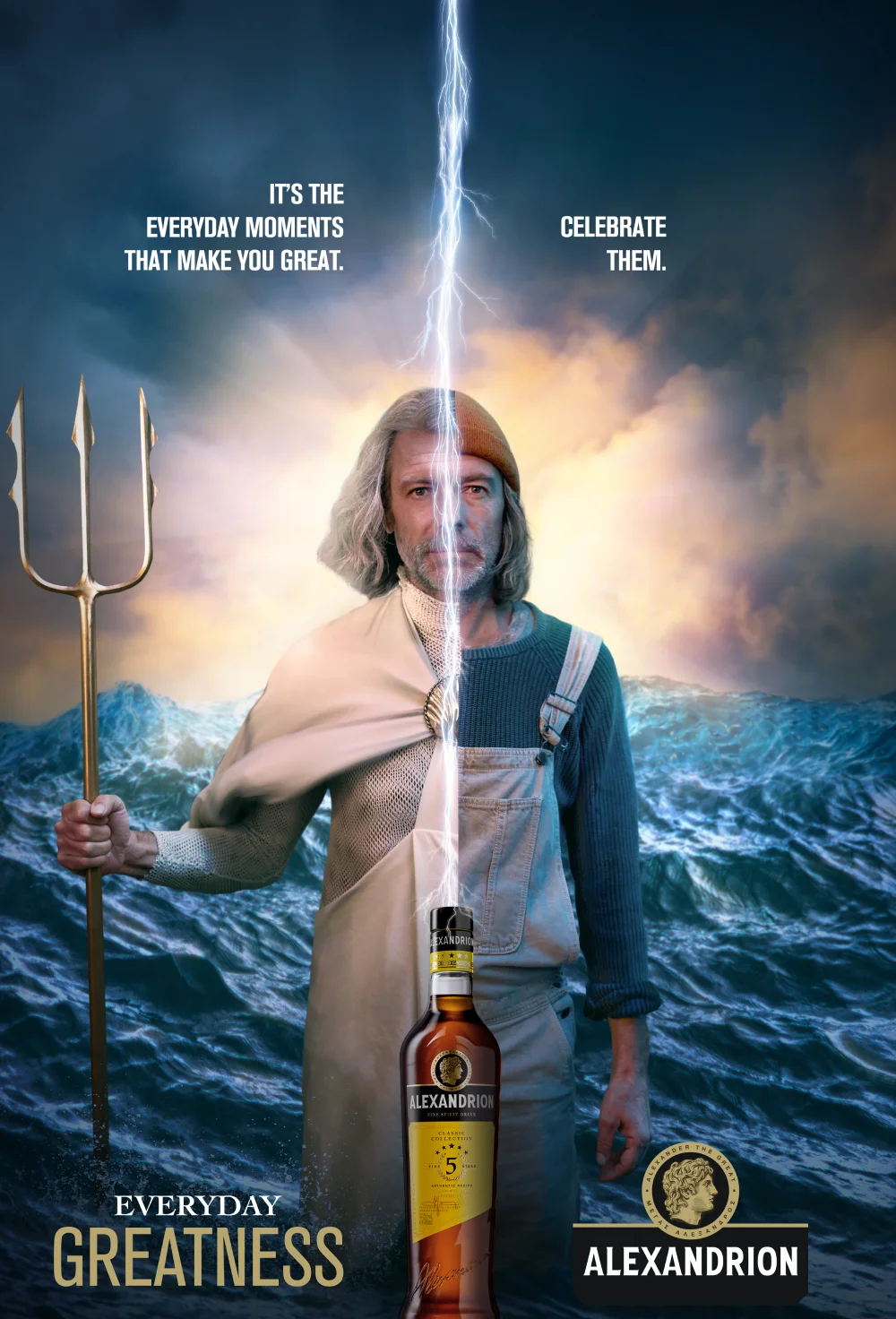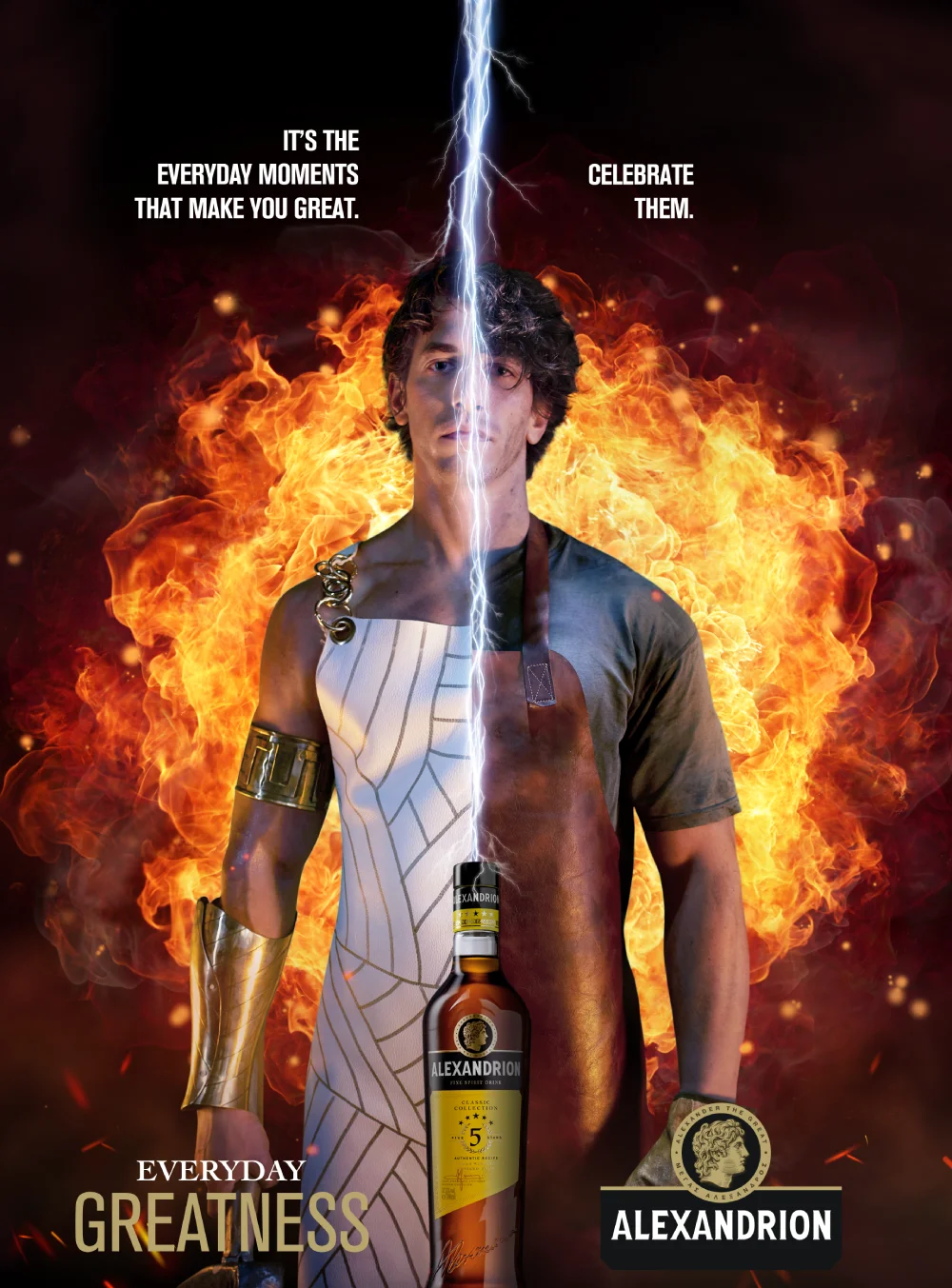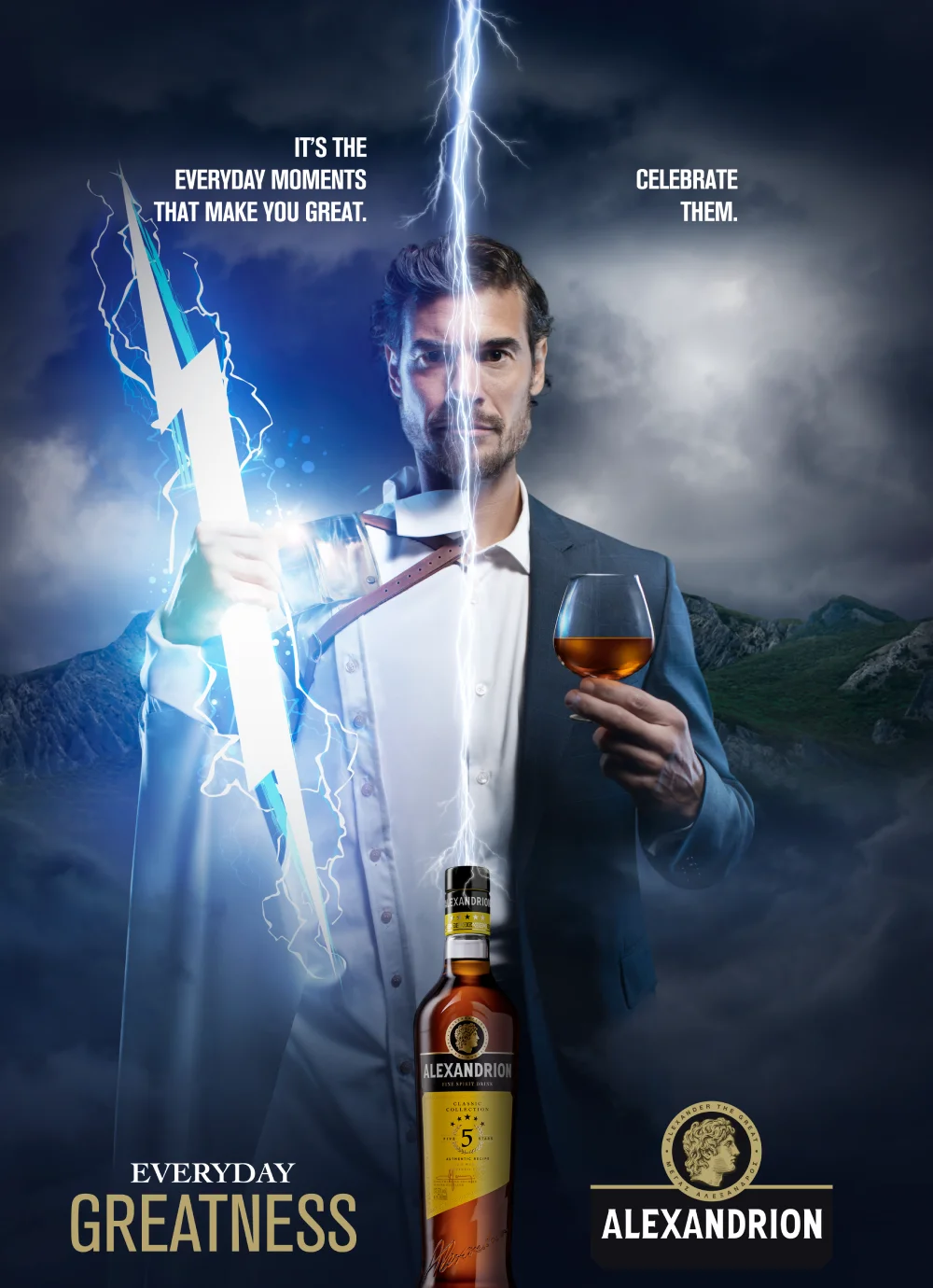 "EVERYDAY GREATNESS"
Get in touch